Classics is back but with a couple of twists. The Premium Edition version of 2021 Panini Classics Football gets the chromium treatment for its comeback. The configuration also went straight to the company's website as an online-exclusive release.
Premium Edition boxes have just six cards, two of which are autographs.
2021 Panini Classics Premium Edition Football Checklist Overview
Although not based on any particular product, Classics opts for retro layouts. At a glance, the design elements look as though they could be from the 1960s or '70s. But then there's the chrome stock, which brings it into the modern realm.
When Classics last appeared in football in 2018, the throwback designs were complimented by more traditional stock. That year, Panini did introduce Premium Edition content to the line. It was with inserts, though, and not being the focal point of the release.
As for the checklist, the base set has 200 total cards. Half of those are veterans currently starring on NFL teams. The remaining 100 cards are split evenly between legends and rookies.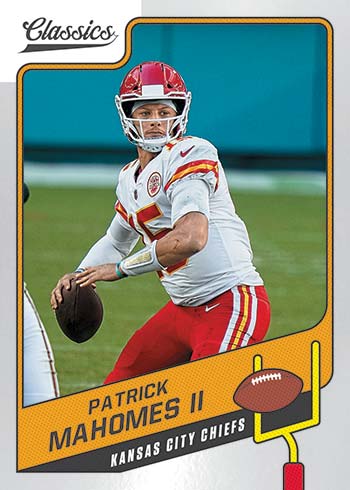 Premium Edition boxes deliver three numbered parallels.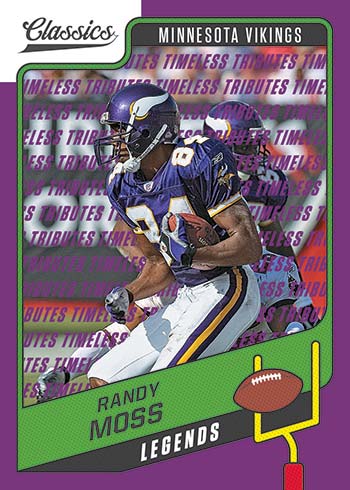 Of the two autographs per Premium Edition box, one is typically numbered to 99 or less.
Base Autographs use a design that's similar to the main set.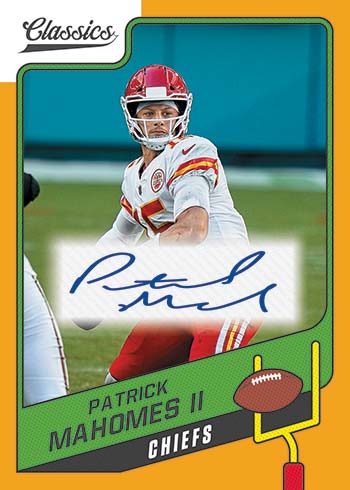 Classic Combos highlight ink from two players.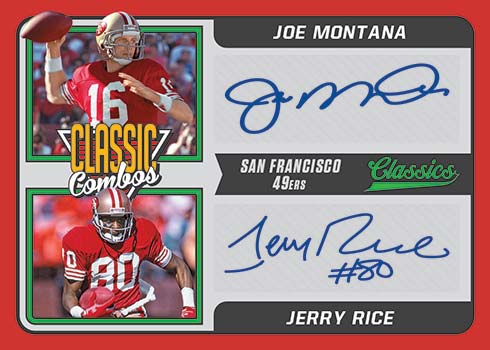 Additional inserts in 2021 Panini Classics Football include Transitions, which show a player on two teams, and Monday Night Heroes.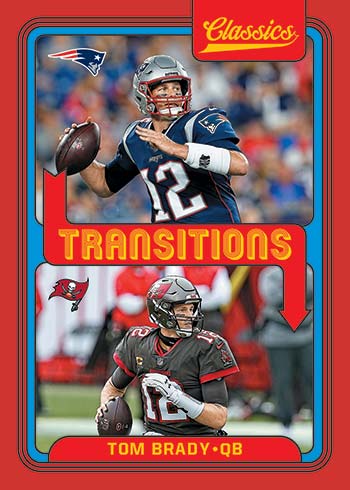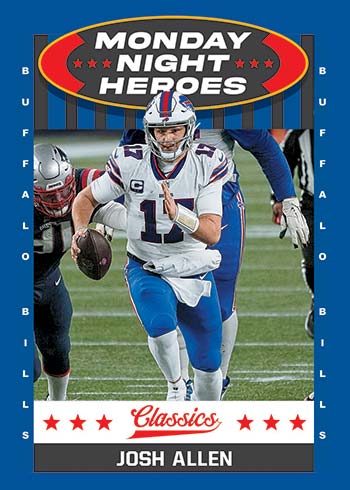 2021 Panini Classics Football cards at a glance:
Cards per pack: Premium Edition – 6
Packs per box: Premium Edition – 1
Set size: 200 cards
Release date: November 18, 2021
What to expect in a Premium Edition box:
Autographs – 2
Parallels – 3